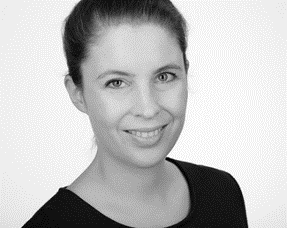 What is your role/position in the IDA program?
Supervisor of internships/ first-year papers/ Ma theses
How long have you been teaching?
10 years
What do you like about teaching?
A lot, but one of the things I like best is receiving questions that show that students are genuinely interested in a topic. I also like the types of questions that challenge me to think and reflect.
What is the reason you became a researcher?
For me, the better question would be 'who' is the reason. In that case, the answer would be my former master thesis supervisor.
What is the most fascinating about human beings to you?
Their resilience, among other things.
What makes IDA students unique?
Their in-depth knowledge of both scientific theories and methods. You can really 'talk research' with them.
If you could change something in the university setting what would you change?
The high work pressure
What advice would you give future IDA students?
If you pursue a PhD, try to enjoy it as much as possible. In my experience, it is a wonderful period where you get to focus on research almost full-time, and where you enjoy a lot of autonomy.
How are you experiencing the teacher-student relationship in the IDA program?
I think the relationship is very good, and interactions can be very inspiring.
If you are not teaching or doing research, what else do you like doing in your personal time?
I like playing tennis, reading, doing yoga, and horseback riding.