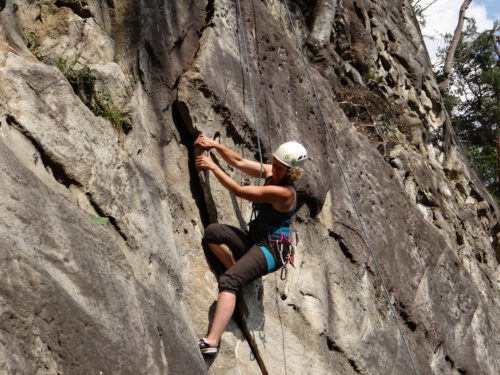 What is your role/position in the IDA program?
Supervisor, occasionally teaching
How long have you been teaching?
Oh, I started teaching as a student assistant somewhere in the 1990s..
What do you like about teaching?
When it becomes 'co-creation', that the relationship between the students and me becomes inspiring and engaging for all parties. And seeing people developing.
What is the reason you became a researcher?
Curiosity
What is the most fascinating about human beings to you?
I am fascinated by how human behaviour is influenced by others, so for instance in how our perception and behaviour are influenced by societal beliefs (such as stereotypes).
Are there times where you doubt researching or university?
Universities as an 'institute' are not the meritocratic institute many people belief it to be – I find this fascinating and frustrating at the same time.
If you could change something in the university setting what would you change?
Reducing the work pressure, having proper time to contemplate – in work time.
What advice would you give future IDA students?
Follow your passion!
If you are not teaching or doing research, what else do you like doing in your personal time?
Rock climbing! Spending time with my loved ones. Or doing both at the same time.