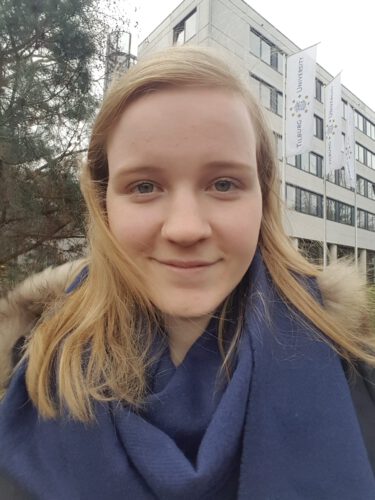 Why did you decide to do the IDA Master?
I was intrigued by how individual differences influence employees in their work, among other interests. I also wanted to follow a research master program, which is why this master fit my preferences perfectly.
What has been your favourite course and why?
Advanced Applications: Individual Differences and Work is my favourite course, because it matches my interest in individual differences in the work domain.
Do you experience stress in your studies/pressure? How do you deal with it?
I do experience stress in my studies, which is to be expected when studying on a high level. In order to relieve my stress, I exercise regularly and relax during evenings and weekends.
How can your knowledge from the IDA master be useful for the real world?
Considering my interest in the work domain, my obtained knowledge can be very useful for human resource management.
Why do you think it is important to study what you study?
I think it's important because, for instance, interventions applied in organizations do not always fit the needs of individual employees. By studying individual differences, interventions can be tailored to meet such needs.
What is the most fascinating you have learned?
The theory and practice of conducting a response surface analysis. This method is suited to test congruence hypotheses, such as person-environment fit hypotheses.
What motivates you to keep studying?
I enjoy the process of learning and the research master matches many of my interests, which makes studying more fun.
How are you experiencing the relationship to your teachers?
The teachers are enthusiastic about teaching their courses, open to questions and flexible. Therefore, they are motivating and supportive when it comes to learning.