Why did you decide to do the IDA Master?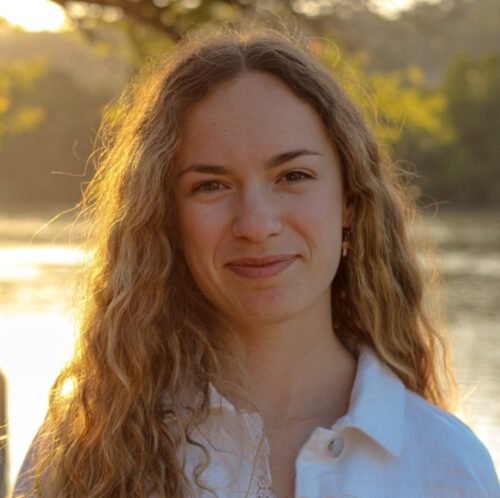 Because I love researching, statistics and wanted to study abroad.
What has been your favourite course and why?
It is difficult to specify a favourite course, I liked all of them equally. If I had to choose, I would say Programming, because it represented something completely different to what I've been used to before in my Bachelors (in psychology). We were trained to use a completely new way of thinking, which I enjoyed a lot.
Do you experience stress in your studies/pressure? How do you deal with it?
The situation was somewhat special due to COVID-19 since we had to complete the entire second year online. Motivation was sometimes very low, which brought much stress upon some of us. However, professors have always been very understanding and flexible, which made the experience less stressful and a lot more manageable.
How can your knowledge from the IDA master be useful for the real world?
I know how to think critically about the world around me. I now realize that accumulated knowledge about nature comes from thorough research. My skill set mostly includes conducting statistical analyses, reliably measuring unobservable constructs and doing quality research, which are the skills relevant for almost every industry.
Why do you think it is important to study what you study?
Like I said before, the world needs people that know how to be critical and check arguments and proofs before they believe the story. I think that this is a very valuable skill especially in the context of today's flood of information.
What is the most fascinating you have learned?
The most fascinating thing I've learned is not linked to any of the contents, but to the way of teaching. Relationships the professors aim to establish with the students are very friendly, especially when working one on one in traineeships. They expect great deal of self-initiative.
What motivates you to keep studying?
My biggest motivation is that, once I finish, I will receive a degree from what is known to be one of the most demanding programs. At that point I know that I will be very proud of myself, which keeps me going when times are the hardest.
How are you experiencing the relationship with your teachers?
Like I said before, relationship with the professors is surprisingly casual and friendly. They are very respectful and cherish students' ideas and opinions. I am very grateful for that!