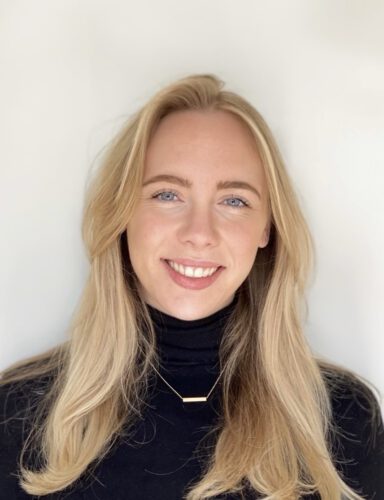 Why did you decide to do the IDA Master?
I have always been very enthusiastic about psychological research, and I was curious about how individual differences in personality traits would affect human development.
What has been your favourite course and why?
My favourite courses were the four internships, in which we had the opportunity to work on a topic of interest and experience what it is like to be an actual researcher. I really enjoyed working with dr. Theo Klimstra, dr. Manon van Scheppingen, dr. Gaëtan Mertens, and dr. Elien De Caluwé, who were very enthusiastic, involved, and open to brainstorming about the content of the internship.
Do you experience stress in your studies/pressure? How do you deal with it?
While I experience stress, I try to stay positive by realising that I have the opportunity to study something I really enjoy. It also helps me to go for a walk once in a while with my family or friends.
How can your knowledge from the IDA master be useful for the real world?
The IDA Master is a comprehensive program that prepares us to become scientific researchers in any psychology-related topic of interest. During one of my internships, we investigated which positive traits might serve as protective factors against the negative mental health impact of COVID-19. These insights are a valuable contribution to the real world, especially during the current pandemic.
Why do you think it is important to study what you study?
We are studying how individual differences affect people's daily lives, which is important for everyone!
What is the most fascinating you have learned?
One of the most fascinating things I have learned is to get familiar with RStudio. In the beginning, it really looked like magic happening inside my computer screen. But after a while, I learned about the basic concepts of programming and how to perform several statistical analyses. And now, I even enjoy working in R.
What motivates you to keep studying?
There are so many intriguing concepts to study, which keeps on motivating me!
How are you experiencing the relationship with your teachers?
All of our teachers are very enthusiastic about working with us! They are all passionate about their work, and they know how to convey their enthusiasm very well!