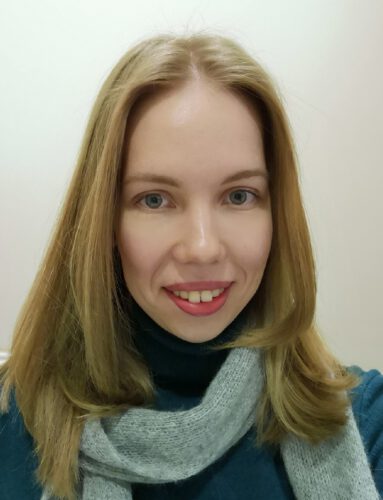 Why did you decide to do the IDA Master?
I did my bachelor in Human Resource Management and I felt the lack of psychological background that I could use as a base for my future job. " How we can help people to be happy at their workplace and make the decisions that will be beneficial for their career path?" – these questions led me to the IDA Master. What is more, I liked the multidisciplinarity of the program and the focus on research because it gives an opportunity to ask my own questions and find trustworthy answers for them.
What has been your favourite course and why?
I liked Theoretical Models of Individual Differences because we have studied a variety of different models that help to understand humans' behaviour and look at personality, motivation and cognition from different sides.
Do you experience stress in your studies/pressure? How do you deal with it?
Yes, I do. There are so many wonderful things I would like to learn and I don't want to miss this opportunity, but sometimes I do not feel enough energy for it and it makes me feel stressed. What helps me is support from my fellow students, program coordinator and professors.
How can your knowledge from the IDA master be useful for the real world?
Focus of the program is unique for every student because you choose what to learn, so it really depends on the person's interests. That is why it is vital to understand what drives you. For me IDA knowledge might be applicable in HR, consulting and education. We are not getting a preparation for a specific job title, instead we are getting skills and knowledge that will be beneficial at various jobs connected with people.
Why do you think it is important to study what you study?
It is important to promote research in psychology and social sciences because it makes our everyday life satisfaction higher and makes us happier as a society.
What is the most fascinating you have learned?
We overestimate the role of Intellegence tests when we make important life decisions. In my home country we have a joke that we open the instruction only after we have the device already broken. This approach is evil for psychology: first we need to learn a lot about the instrument and only then use it.
What motivates you to keep studying?
The content itself and the passion that I see in professors and fellow students!
How are you experiencing the relationship to your teachers?
I enjoy it. Everyone is passionate about what they do and open for discussion.