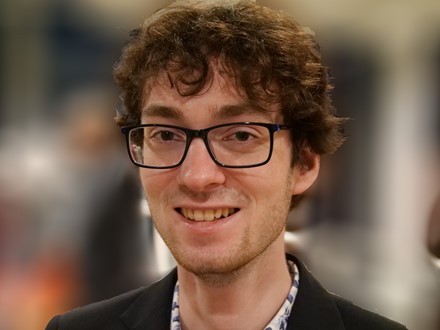 When did you do the IDA master?
2019-2021
How was the IDA Master helpful for what you are doing right now?
Good preparation for doing a PhD + Lots of networking opportunities with professors. Small classes makes sure everyone knows everyone!
What was your favorite course? And why?
I really enjoyed the two papers and all internal traineeships. Getting to choose how you want to shape your education is always fun to me.
What was your favorite moment of the time as an IDA Student?
The start of the master was really fun to me. Getting to know like-minded smart and ambitious students.
What was your motivation to finish your studies ?
I was mainly motivated to find out more about topics I was interested in. Finishing the studies was something that just happened over time, not a goal in and of itself.
Did you experience stress or pressure in your studies, and if yes how did you deal with it?
Yes! I realized that everyone experiences stress, while everyone also feels that they are the only one, who "doesn't get it". Also, talked to the teachers + Yvonne if things were getting too much, and see what could be arranged.
What can you advise current or future IDA students?
Don't try to be perfect and realize that it's okay to make mistakes or not get things. If you don't get something, you are never the only one!
How was your overall experience in the master?
Good! It's a shame that Corona happened but teachers managed to work around it and still provide good classes.
What did you do in your international traineeship and how did you like it?
I had an online international traineeship with a psychometrician at Indiana University Bloomington. We analyzed some data gathered by the World Bank on literacy in Cambodia. Overall, it was a pretty fun project, and it was good to work with real data (which is often very messy!).
Are you still in touch with other Alumni Students?
Sometimes I still talk to other Alumni, especially the ones that still work at/near Tilburg University.
How did you experience the relationship with your teachers?
Great! All the teachers were very helpful and excited to be teaching in the ReMa: IDA.
Did you know from the beginning what you want to do after your master? How did you find out what you would like to do?
I had a vague idea of liking statistics + psychometrics and wanting to continue in that direction. Then a great opportunity arose for a position very similar to my master thesis, so I took it and am now working at Tilburg as a PhD in Psychometrics.