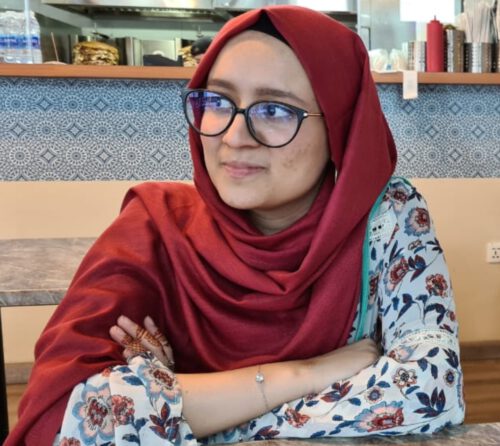 Why did you decide to do the IDA Master?
My reason for choosing the IDA program was that this program has both psychological as well as statistical courses.
Looking at the program schedule, which course excites you the most and why?
The internal and international traineeships were the most unique point about the IDA program.
Do you experience stress/pressure in your studies? How do you deal with it?
There is no doubt that this program is challenging yet very interesting. I handle the study pressure by managing my time well and prioritising efficient studying techniques.
How can your knowledge from the IDA Master be useful for the real world?
This program is preparing us for conducting relevant and crucial research that can benefit different domains of an individual's life. Creating interventions and studying various developmental and lifespan changes among people can help in the understanding and treating of various psychological illnesses.
Why do you think it is important to study what you study?
An individual's psychological functioning influences every aspect of their life, may it be social relationships, personal mood, success at work, and many other fields. Studying this crucial and intricate part of human behavior can help us understand various psychological disorders and also help develop interventions.
What is the most fascinating thing you have learned?
Being able to measure the link between biological, social and psychological aspects of an individual by various psychophysiological measures.
What motivates you to keep studying?
Being qualified enough to conduct relevant research within the field of psychology and creating beneficial and efficient interventions.
How are you experiencing the relationship with your teachers?
The professors in the IDA program are amazing mentors and inspiring researchers. It is truly inspiring how much effort and knowledge they incorporate into every lecture and lab.