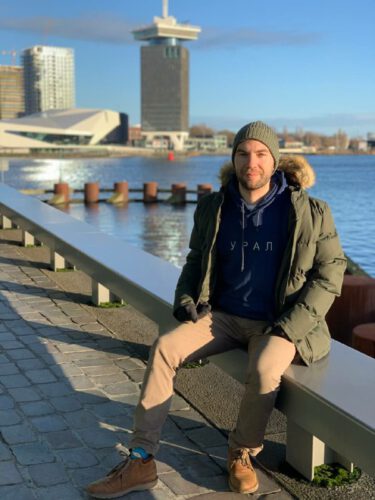 Why did you decide to do the IDA Master?
I was always interested in the career of a scientist. I think it is a very noble profession. IDA master allows me to try this and I like it!
What has been your favourite course and why?
All our courses are super interesting, but I would choose the Theoretical Models of Individual Differences. It was a real treasure chest for me to meet and look into such different and comprehensive approaches towards personality, cognition and motivation theories. It was a valuable and nicely organised course when our lecturers shared with us the best things in individual differences.
Do you experience stress in your studies/pressure? How do you deal with it?
Like many people, I am stressed when I am overwhelmed with assignments and homework. My recipe for dealing with it is just to start preparation, and you will see that it was not too hard.
How can your knowledge from the IDA master be useful for the real world?
Our programme is a real catch for preparing yourself for a scientific career. It is also applicable in the business world as the information of statistics, programming, and understanding of individual differences in your personal and work life are in demand nowadays.
Why do you think it is important to study what you study?
The knowledge that we get at our wonderful programme forms the particular mindset and cognitive framework. It helps to find answers for life questions with a researcher-like approach.
What is the most fascinating you have learned?
We all know that different systems of our organism interact with each other and work together. Still, I was really fascinated by getting to know these mechanisms during our biological correlates course. It was like upgrading my understanding of our functionality as a human being.
What motivates you to keep studying?
I know that we will learn much more great beneficial things about making research, personality, programming and statistics. It inspires me.
How are you experiencing the relationship to your teachers?
I wish everybody were like our teachers because they are exemplary of friendliness and support. They work with us like with their younger colleagues – we are autonomous, but we can always ask for their advice. And I feel that they really enjoy working with us on common projects.