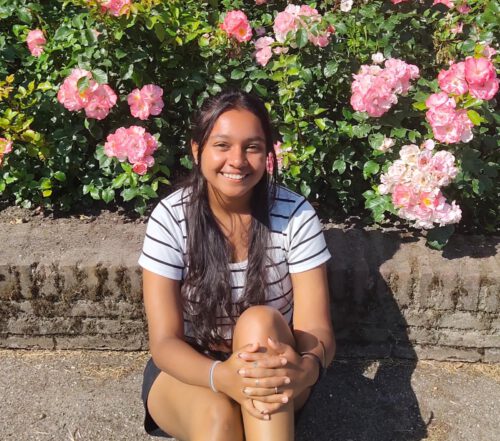 Why did you decide to do the IDA Master?
When I read the description it sounded like someone had created a master's specifically for me. I wanted to explore how personality changed while also getting a solid statistics foundation and IDA fit perfectly.
Looking at the program schedule, which course excites you the most and why?
It's hard, they are all exciting in their own way. But perhaps it was the Biological Correlates course because I like the physical measurements of individual differences and the labs were a lot of fun. Or the Dynamics of Individual Differences course to understand personality changes, and also how to research those changes.
Why do you think it is important to study what you study?
I think educational institutes and work places are becoming more and more aware that people are so different from each other. Learning how, why and when personality changes could really help us try to personalize those environments and give everyone the best chance at succeeding in their realms.
What is the most fascinating thing you have learned?
How susceptible your (my) skin conductance is to psychological elements like stress and emotions.
What motivates you to keep studying?
The general understanding that all this studying has a purpose and a place in my future. And trying to learn for knowledge gain rather than grades. But also, looking forward to the Christmas break. 🙂
How are you experiencing the relationship with your teachers?
They seem very approachable and easy to talk to, while also having so much knowledge and experience. I like how there isn't much of a hierarchy and they are very easy to relate to. One of them even told me about how they fell asleep watching Netflix. However, I am still learning to start emails with 'Dear …' every time instead of switching to 'Hi …' on the second email.