Why did you decide to do the IDA Master?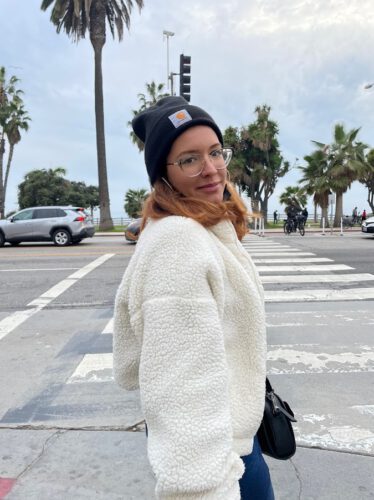 I was always fascinated with the thought that persons are unique and that personalities and other individual differences will always shape a different trajectory for each person. However, I felt that a major part of modern research in psychology overlooked the importance of these individual differences. When I found this research masters, I felt delighted to get more knowledge and better skills in doing individual differences research, so I could also contribute to what I felt was a very important topic.
What has been your favourite course and why?
All IDA courses are amazing in their own way, but for me, the "Biological and Physiological Correlates of Individual Differences" course was the favorite. I think that's because I have always been very interested in biology, so seeing these two fields come together was fascinating.
Do you experience stress/pressure in your studies? How do you deal with it?
I do, but frankly, I feel like every student does. I have stated to interpret this stress as a motivation to get things done better. Of course, it's not always that stress can be helpful. When I feel like it all gets too much, it mostly means my study and personal life are out of balance.
How can your knowledge from the IDA Master be useful for the real world?
I feel like the IDA Master not only gives specific knowledge, but it makes professionals who are competent in the job market nowadays. Knowledge on human behavior combined with data-analytical skills makes professionals who are in demand in many places, from governments, to clinics, to universities. IDA also gives amazing connections that will help one improve professionally and personally.
Why do you think it is important to study what you study?
Knowledge enables you to make a change. When it all gets too stressful, I remind myself that the research I will do is societally relevant.
What is the most fascinating thing you have learned?
I probably knew this before as well, but IDA has helped me appreciate how different each individual is and yet how similar we all are to each other. I can see it in everyone, starting in the classroom, and in the research I'm learning to do.
What motivates you to keep studying?
Curiosity. And the realization that everything cannot be perfect. There will be courses that I don't like, but next to it, I'm always learning about things that I do like.
How are you experiencing the relationship with your teachers?
I love the opportunity to get to work closer with IDA teachers. For me, it is not only professional knowledge that I gain from the interactions with them, but personal growth, communication and networking skills, and most importantly – motivation.