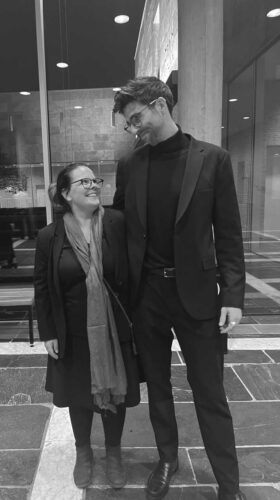 When did you do the IDA master?
Graduated in 2023
How was the IDA Master helpful for what you are doing right now?
After the programme, graduates are equipped with (1) excellent theoretical insights into the development of individual differences and their impact on work and health, (2) the necessary analysis skills to critically evaluate and advance the existing literature, and (3) the ability to effectively communicate scientific research to various audiences.
What was your favorite course? And why?
Probably programming, as it opened a door to the infinite possibilities of statistical computing and coding, which are valuable far beyond psychological research.
What was your favorite moment of the time as an IDA Student?
If I had to pick one it would be the graduation ceremony, as it represented a beautiful reflection on the huge range of projects the cohort has completed.
What was your motivation to finish your studies?
I wanted to develop the ability to critically evaluate existing research and to conduct my own, which is valuable for both academia and the industry.
Did you experience stress or pressure in your studies, and if yes how did you deal with it?
Most definitely. The workload was high, class mates are equally ambitious and intelligent, and you consistently aim at fulfilling exemplary scientific standards. Based on my personal experience, two things can massively alleviate the pressure: (1) focusing on the learning experience and personal growth rather than being performance-oriented and (2) being transparent in times of difficulty, as teachers will certainly be supporting.
What can you advise current or future IDA students?
Work hard, stay curious, try different things, be proactive, develop a strong network, take time for your own well-being, be supportive of each other.
How was your overall experience in the master?
Challenging, interesting, social and fun.
What did you do in your international traineeship and how did you like it?
I completed a course on data science and machine learning at the LSE, which I absolutely loved.
Are you still in touch with other alumni students?
Yes.
How did you experience the relationship with your teachers?
Excellent due to the teachers' hard work, engagement, and support.
Did you know from the beginning what you want to do after your master? How did you find out what you would like to do?
No. I primarily knew that I still had a bunch of open questions after my Bachelor in psychology. I developed a strong passion for various data analyses by simply staying curious, following the curriculum while implementing my own interests through traineeships and papers.