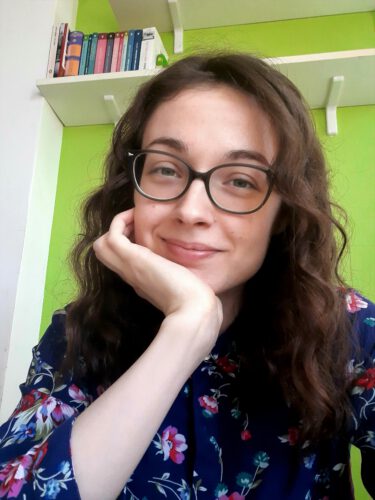 When did you do the IDA master?
2020-2022
How was the IDA Master helpful for what you are doing right now?
IDA has taught me to think outside the box, use the information in a useful way and be critical of my own work. From a personal perspective, it helped me become more open, confident, and independent.
What was your favorite course? And why?
Definitely the Master's Thesis course. My MT topic was (and still is) dear to my heart, but more than anything else, the MT course allowed me to show the knowledge I have gained over the past two years.
What was your favorite moment of the time as an IDA Student?
Having the chance to meet on campus and experience the "international student life".
What was your motivation to finish your studies ?
There were a lot of times when I wanted to give up. However, I was also aware of all the hard work I put into this program and I did not want to throw it all away!
Did you experience stress or pressure in your studies, and if yes how did you deal with it?
"Self-doubt, moments when I thought I couldn't make it"…sounds like a lot of stress, right? Unfortunately, I did not deal with it very well. Instead of talking about my struggles, I preferred to build walls around myself. Definitely not helpful!
What can you advise current or future IDA students?
Make connections. Talk to as many people as possible, even if they are not in the same field as you are. You might not realize this right know, but once you leave TiU you're basically on your own. It's always helpful to have people supporting you!
How was your overall experience in the master?
It was both a tough and a wonderful experience!
What did you do in your international traineeship and how did you like it?
I attended the 22nd National Conference on Industrial-Organizational Psychology "Horia D. Pitariu" held by the Industrial and Organizational Psychology Association (APIO) and the Ovidius University of Constanța. The theme of the conference was the impact of the global pandemic of coronavirus disease-2019 (COVID-19) on employees and the need to explore the role of job demands/ resources, and individual differences to explain workplace adjustments to the COVID-19 pandemic. Taking part in the APIO Conference gave me the opportunity to reconnect with some known researchers, but also to establish new connections. I was also happy to meet my Bachelor's Thesis supervisor and discuss about potential pathways to take after finishing the ReMa-IDA program.
Are you still in touch with other Alumni Students?
Not as much as I would like to!
How did you experience the relationship with your teachers?
The teachers were very supportive and inspiring. Always willing to give some guidance.
Did you know from the beginning what you want to do after your master? How did you find out what you would like to do?
No. I tried so many times to convince myself that pursuing a PhD would be the best decision for me. Towards the end of my second year, I realized that IDA represented a big challenge and I needed some time to gather my thoughts. Now I work as a Learning Intervention Focused Mentor and I am happy with what I do!