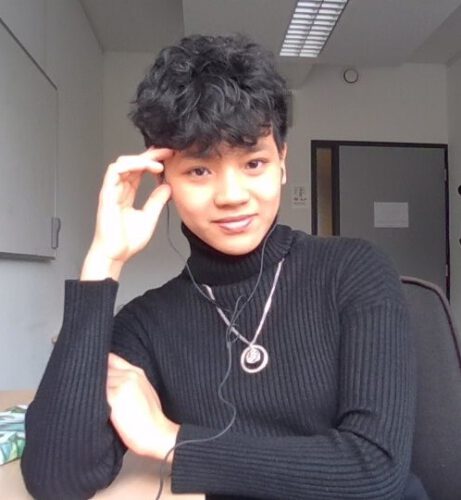 When did you do the IDA master?
2020-2022
How was the IDA Master helpful for what you are doing right now?
IDA is crucial for my current work. Absolutely vital. 100/100 would recommend. This is because my current work deals with conceptualizing and validating a multidimensional construct (learning progress) in a longitudinal design. The training on research and statistical methodologies from IDA really helps me make sense of my work.
What was your favorite course? And why?
My favorite course was the Advanced Application of Work and Individual Differences. This was because Dorien Kooij and Marc van Veldhoven introduced frequent chances for us to pair up for presentations and also let us go on a field trip to ASML. This experience was very memorable in my 2nd year (half of which went online right after).
What was your favorite moment of the time as an IDA Student?
The graduation ceremony of the previous cohort. I think attending that ceremony propelled me through the very rough 2nd year.
What was your motivation to finish your studies ?
My motivation was to become a PhD researcher and conduct future research since IDA informed me about how large of a research gap there was in individual differences topics (e.g, personality, health, work, intelligence) and in the connections between them.
Did you experience stress or pressure in your studies, and if yes how did you deal with it?
Yes, but this mainly was coupled with an unstable living situation. To deal with the workload, I keep myself accountable by teaming up with one classmate to reserve study rooms and showing up to TiU every. single. day.
What can you advise current or future IDA students?
Making connections is more important than you can ever imagine. By knowing what others are working on, you stimulate yourself to pose relevant future research questions that allow you to come up with essay topics (for your assignment), write your works (discussion, introduction, etc). Furthermore, if you plan to work outside of academia, consider tackling the Dutch language as soon as possible.
How was your overall experience in the master?
It was very memorable, and its content prepared me for my PhD work. I also appreciated the small size of the cohort, as this allowed me and my peers to bond well. The variety in our teachers' experience and expertise reassured me to pursue topics that may deviate from what they generally work on.
What did you do in your international traineeship and how did you like it?
I reached out to a Danish collaborator of the HRS department in a moment of sheer panic because work psychology related conferences were already closing their registration links. I ended up being able to set the pace on which I work with this researcher and although I could not go abroad, I was happy with my report to the International Traineeship course in the end. My advice is to look up Conferences already if you would like to present your work (since you'd need to submit abstracts and eventually your full work). Reach out to your favorite professors about these conferences so they could inform you of what they know. Last but not least, do not sign up/register without consulting the International Traineeship course coordinator (to look out for predatory conferences).
Are you still in touch with other Alumni Students?
Yes, but I would like to be even more in touch (e.g, meeting up in person, having lunch together)
How did you experience the relationship with your teachers?
Overall I am very satisfied. They are generally very helpful, and when they could not help me much, it was due to their current workload. Talk to your peers about communication struggles, or to Yvonne. They may know what is going on with your teachers (or their specific preference for communication).
Did you know from the beginning what you want to do after your master? How did you find out what you would like to do?
Well, I was the maniac that wanted to do my PhD in my first year of Bachelor studies. But I could not have guessed my current work topic, which is actually very dear to my heart right now.