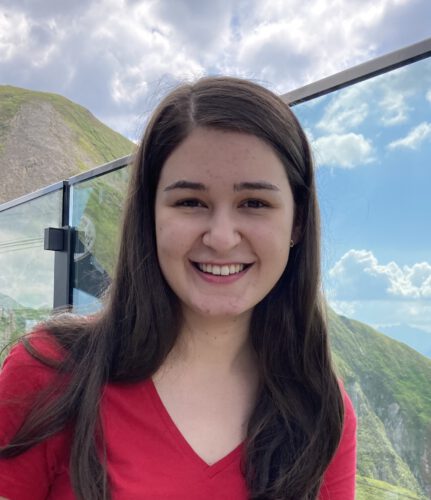 Why did you decide to do the IDA Master?
I choose IDA because of the interdisciplinary approach of this master, the possibility to combine different fields of psychology to create your own path. I also wanted a challenging program, that would prepare me for an academic career.
What has been your favourite course and why?
I really liked the Psychometrics course and the Dynamics of individual differences. Also, I am currently doing my first traineeship, and it is very nice that we have the possibility to learn exactly what we want.
Do you experience stress in your studies/pressure? How do you deal with it?
Yes, I experience stress. I am also doing two masters simultaneously, so I have to be organized. In the stressful moments I usually chat with my IDA colleagues. We have a very nice support system within IDA, it is nice to work, talk with your colleagues when feeling stressed.
How can your knowledge from the IDA master be useful for the real world?
I think that the focus on individual differences will help us better understand ones trajectory in life and will offer the possibility to create more individualized interventions. There is also a lot of statistics courses in IDA and we have programming in R , which I think will help prepare us for the future.
What is the most fascinating you have learned?
I think the most fascinating information I learnt was from the Biological & physiological correlates of individual differences. In every course there was something that prompted me to read more.
What motivates you to keep studying?
The courses and the information I get helps me to keep motivated to study. I learn a lot of new things, and I love that!
How are you experiencing the relationship to your teachers?
The experience with the teachers is very pleasant! I like that we are a small class, so the teachers get to know us, and we have more opportunities to learn from them. They are very supportive and always open for discussions.