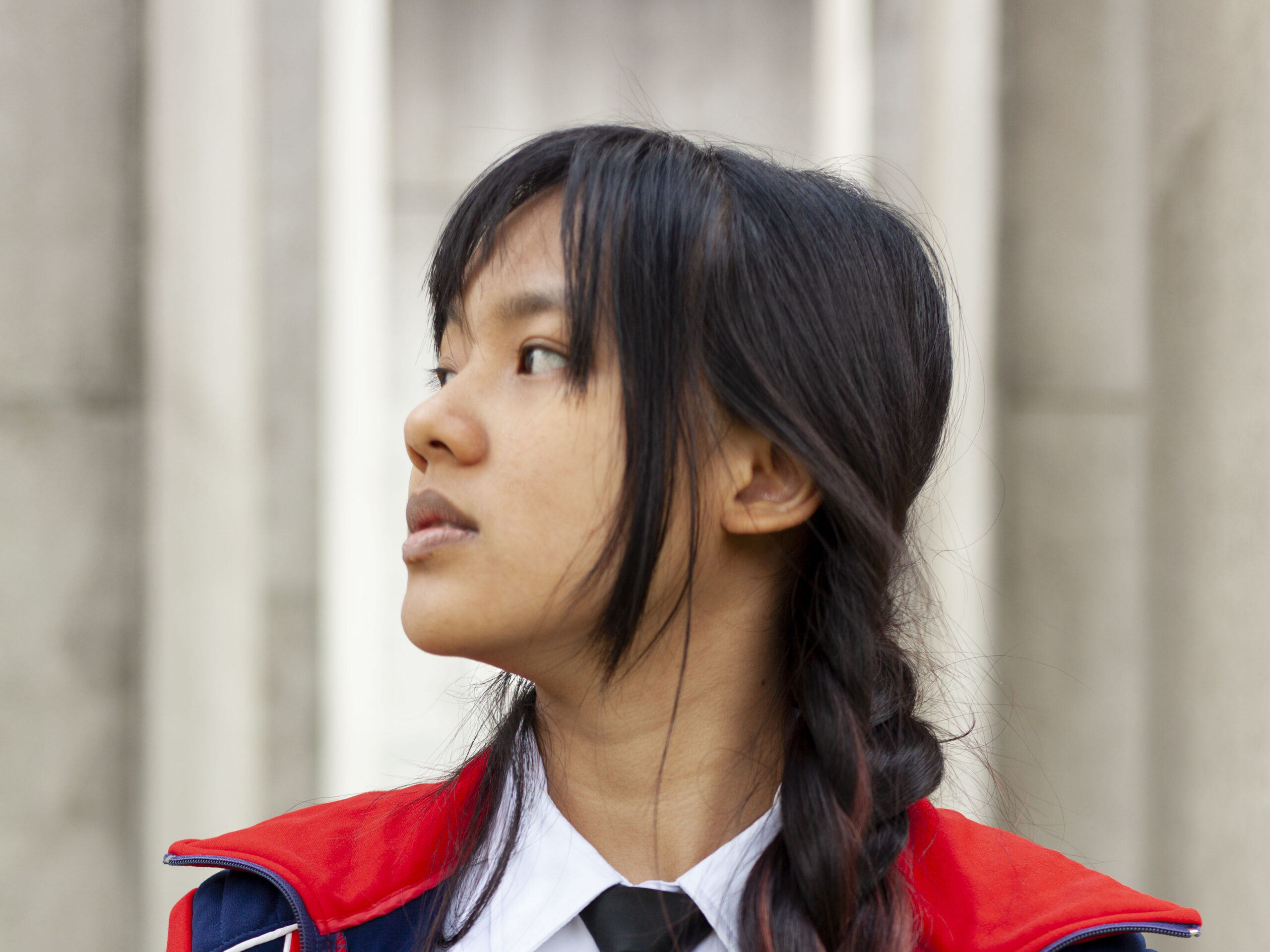 Why did you decide to do the IDA Master?
I started my Bachelor in Maastricht University wanting to have a PhD, and during my time there I was working in the same department as researchers in Work and Organizational Psychology while I myself am very interested in Educational Psychology. I found that the IDA programme incorporates also elements of assessment and topics that I had encountered during my bachelor such as intelligence and personality assessment, finding solutions for an ageing workforce, etc. I've had a great time in the IDA Master and that's really comforting, knowing that I made a good choice during an uncertain time.
What has been your favourite course and why?
I'm unable to play favourites, I got roughly the same grades for most courses and hence assume I perform similarly across them all. I like all of the topics discussed. But let's say Psychometrics, since it is very gratifying to find solutions to the assignments on a common basis after struggling with it for a while.
Do you experience stress in your studies/pressure? How do you deal with it?
Yes. I have stress not just from my studies but also from a crumbling support system where my family is half the world away and the friends I made in my bachelor programme are all walking their own paths, away from Maastricht where I live 🙂 . I tried to reach out to therapists and such but with not much luck due to my own limitations. Our coordinator Yvonne was always there to offer help and support, and for that I am extremely grateful.
As for myself, I try to write down my thoughts to see if there is anything that could guide me in problem-solving and also as a way to elaborate on my negative thoughts without venting too much to others. I also try to just study together with my friends or think with them for a solution whenever they encounter problems. I've been making journals as well, though not intensively.
How can your knowledge from the IDA master be useful for the real world?
I think Successful Ageing and understanding an ageing workforce is extremely important. I've encountered this topic in my bachelor where I attended a PhD defense and I never really stopped thinking about it since. This is a problem that both countries where I am heavily invested in (the Netherlands and Vietnam) are trying to deal with in their own ways, and I want to understand such a problem to contribute to solving it. I also think in a micro-level it would help me interact with the elders in a more informed manner and be able to detect people's inherent biases in their off-hand comments. I'd like to think that we can reach a solution for this inevitable issue without being divided and antagonistic towards each other.
Why do you think it is important to study what you study?
I think Psychology not only allows us to answer big questions, questions about collective behavior (COVID regulations compliance etc) but also questions pertaining to the individual. To raise awareness, which is extremely difficult no matter the context, we cannot ignore the individual and group him into his demographics and expect him to behave like them within the issue. I like to think that by studying what I'm studying, I will be able to raise awareness not just on a macro-level but will be able to reach individuals as well, through interventions or more one-on-one means.
How are you experiencing the relationship to your teachers?
I think the teachers in Tilburg University are extremely helpful and open to interacting with students further than just studying. Not in a single course that I do not know at least one small fact about them, and I think they provide a sense of shared spirit. They don't feel like somber judges or indifferent assessors but actual mentors and a teammate who really wants the best for you. That's extremely lovely.