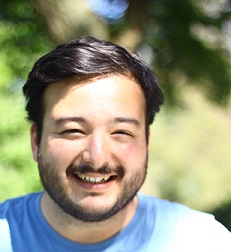 When did you do the IDA master?
2018-2020
How was the IDA Master helpful for what you are doing right now?
IDA Master prepared me for a PhD position by helping me to acquire strong research skills.
What was your favorite course? And why?
Structural Equation Modelling and Analysis of Longitudinal Data – It was a very challenging but amazing course taught by the experts. I am still using the knowledge I acquired from this course almost everyday.
What was your favorite moment of the time as an IDA Student?
My graduation! – although there were so many restrictions during the ceremony due to COVID-19.
What was your motivation to finish your studies ?
Doing a PhD and becoming a researcher was always what I wanted – therefore, I knew that finishing my IDA master studies and acquiring the sufficient skills were the necessary steps to accomplish this.
Did you experience stress or pressure in your studies, and if yes how did you deal with it?
Yes, I did. This happened especially during my thesis phase. I mainly managed to cope thanks to the help of my other fellow IDA students.
What can you advise current or future IDA students?
Always support each other as IDA students, especially in challenging times that you will all go through together! (e.g., master's thesis).
How was your overall experience in the master?
Great – although due to COVID-19 we had some difficulties with visiting our campus in our second year.
What did you do in your international traineeship and how did you like it?
It was nice, since it allowed me to work together with the researchers from abroad whose research topics exactly align with my own topics.
Are you still in touch with other Alumni Students?
Yes! We still keep each other updated about our lives.
How did you experience the relationship to your teachers?
Each teacher treats you like you are their future or even current colleagues in IDA master. Although all of my teachers were amazing – Elien and Jaap had the most positive influence on me!
Did you know from the beginning what you want to do after your master? How did you find out what you would like to do?
Yes, I always knew that I would like to become a PhD student after my master. This was the main reason why I applied to this program as well!