When did you do the IDA master?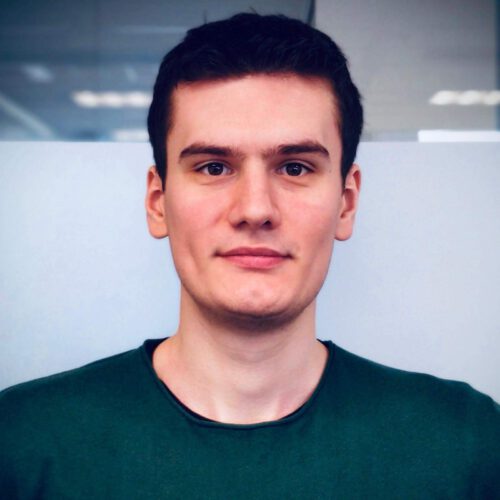 2016-2018
How was the IDA Master helpful for what you are doing right now?
Since I am currently doing a PhD, the most natural way to answer this question is by regarding the IDA Research Master's (ReMa) as a prerequisite. Not just in terms of admittance requirements but also in developing the necessary research skills to carry on my PhD duties. In many ways, to me, the IDA ReMa was a program that hinted at what a PhD might look like
What was your favorite course? And why?
This one is easier to answer than I thought. I am 95% confident that my true favorite course was Multivariate Analysis. As for why this is the case, it's due to a combination of who taught the course, how the course what thought, and what the course was about. This course was my first serious introduction to phycological methods, and it laid solid foundations for all other statistical courses that followed. It was also one of those courses taught by a passionate teacher, on a blackboard (might have been green) with thick white chalk.
What was your favorite moment of the time as an IDA Student?
I am oscillating between the short and compassionate conversations with my colleagues right before entering the examination room and the meetings with my supervisors during the four internal traineeships.
What was your motivation to finish your studies ?
Was there an option not the finish them!?
Did you experience stress or pressure in your studies, and if yes how did you deal with it?
Yes, I did experience stress, but that's fine, and I am glad I got a taste of it. Just like one of my colleagues used to say, everything else aside, the IDA ReMa is serious training for your resilience. In my case, the stress came from eagerly taking on almost every opportunity presented to me. I dealt with it by reminding myself to be grateful for being part of this program. In the end, it paid off, and those extra things led to two paid student assistantships and ultimately to my PhD at Tilburg University.
What can you advise current or future IDA students?
I am not sure I can give any advice, but what could help is to think of your studies as a full-time job, and act accordingly. You already stand out just by being part of the IDA cohort. By putting in a little bit of effort, you can significantly improve your prospects, be it in academia or elsewhere.
How was your overall experience in the master?
I enjoyed it very much, and quite often, I miss attending lectures and interacting with my former colleagues.
What did you do in your international traineeship and how did you like it?
I attended a summer school in Madrid on machine learning and advanced statistics. It was quite technical but also practical. I enjoyed it.
Are you still in touch with other Alumni Students?
Yes, I am still in touch with other graduates of the IDA ReMa program.
How did you experience the relationship to your teachers?
I am glad you asked because I think this is one of the strongest aspects of the IDA ReMa. My cohort was relatively small (i.e., we were seven students), facilitating better interactions with the teachers. Quite often, we had personalized assignments and tailor-made internships. To answer your question, I experienced it as a positive, supportive relationship.
Did you know from the beginning what you want to do after your master? How did you find out what you would like to do?
Yes, I was somewhat convinced that I would do a PhD after my research master's, but I didn't know what to expect. As I said earlier, the IDA ReMa provided me with a good taste of what a PhD might look like, which ultimately helped me decide to pursue one.