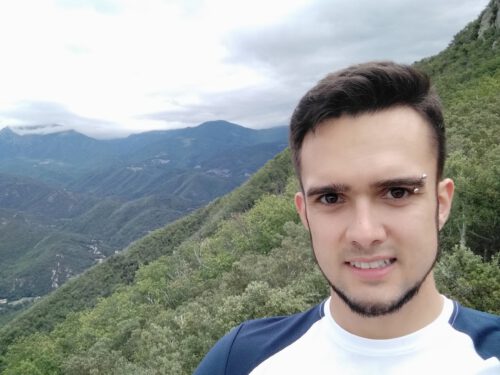 Why did you decide to do the IDA Master?
During my bachelor studies I developed a passion for statistics and personality psychology. The IDA master was the perfect opportunity for me to pursue both.
What has been your favourite course and why?
Programming, because I love using R and you never stop learning – there are always new functions to discover!
Do you experience stress/pressure in your studies? How do you deal with it?
Of course I do. I deal with it with social support (talk to your fellow students!), good preparation, and a general positive attitude regarding life. This master will challenge you, but always remember: Lots of students passed this programme, why shouldn't you?
How can your knowledge from the IDA Master be useful for the real world?
Above all, IDA taught me to think critically and work independently.
What is the most fascinating thing you have learned?
I programmed virtual ants (specifically, their foraging behavior) to help me find a solution for an optimization problem (ant colony optimization, if you want to look it up). That was a lot of fun, and it was very interesting to "translate" the natural behavior of an animal into R code.
What motivates you to keep studying?
The awesome teachers, the many things I am learning, and the independence and freedoms I have.
How are you experiencing the relationship with your teachers?
The relationship is great. The teachers like to challenge us, but they also support us, treat us as equals, and we can learn a lot of them.