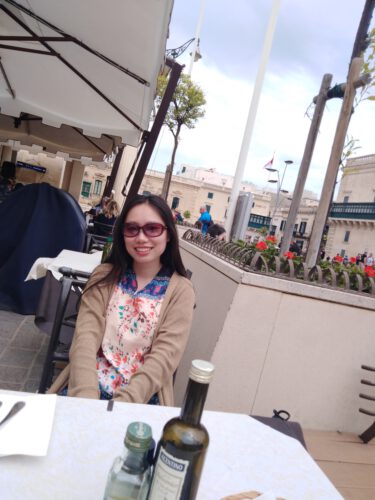 Why did you decide to do the IDA Master?
First, I am interested in psychology and want to connect it with my previous studies relevant to intercultural communication. Second, I felt fantastic after the interview with the program coordinator, Yvonne. Third, the tuition waiver is attractive to me as an international student. Fourth, I was an exchange student at Tilburg University, and I want to be back to study more.
What has been your favourite course and why?
Multivariate analysis+ experimental research and meta-analysis+ theories of individual differences. Multivariate analysis and experimental research and meta-analysis are very challenging for me. Yet, I do believe it is very important to conduct statistics analysis and do research with caution and responsibility.
Do you experience stress in your studies/pressure? How do you deal with it?
Yeeeeeees! Communication with friends, and colleagues in IDA, listening to music.
How can your knowledge from the IDA master be useful for the real world?
Connect them with and apply them in daily practice and research.
Why do you think it is important to study what you study?
To have a deep understanding about human nature, our world, and myself!
What is the most fascinating you have learned?
Knowledge about statistics and how to do research.
What motivates you to keep studying?
For knowledge about statistics and how to do research For a deep understanding of interactions with myself and others via individual differences.
How are you experiencing the relationship to your teachers?
I am very satisfied! They are really supportive, approachable, and encouraging! I am always afraid of asking stupid questions. Yet, teachers are patient in answering them and meanwhile, give me encouragement.