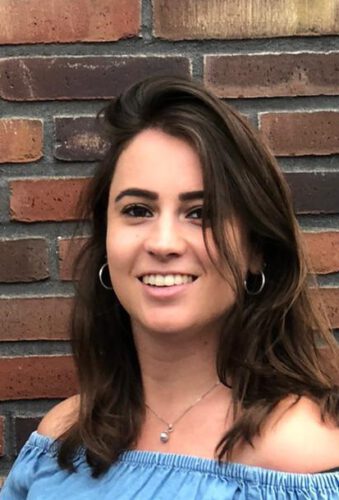 When did you do the IDA master?
2018-2020
How was the IDA Master helpful for what you are doing right now?
Learning about various psychological topics; in a very broad range. Especially focusing on the construct intelligence was helpful for me now.
What was your favorite course? And why?
Programming in R – Something totally different.
What was your favorite moment of the time as an IDA Student?
Studying statistics together.
What was your motivation to finish your studies ?
I always want to get a good result and when you do something you like, that's not very difficult
Did you experience stress or pressure in your studies, and if yes how did you deal with it?
Not really, when topics, or courses were difficult, we would study together and deal with it together
What can you advise current or future IDA students?
Join the program and stay connected with each other. Although each one has their own interests, you can learn a lot from each other.
How was your overall experience in the master?
A very good one, two years went by pretty fast
What did you do in your international traineeship and how did you like it?
I did an internship with Eli Somer from Israel about Maladaptive Daydreaming. He helped me with my thesis. He taught me how to conduct structural interviews about maladaptive daydreaming and we talked a lot about the topic in general.
Are you still in touch with other Alumni Students?
Yes, sometimes.
How did you experience the relationship with your teachers?
A very personal relationship.
Did you know from the beginning what you want to do after your master? How did you find out what you would like to do?
No. I just started working and from experience you will learn what you like and do not like.