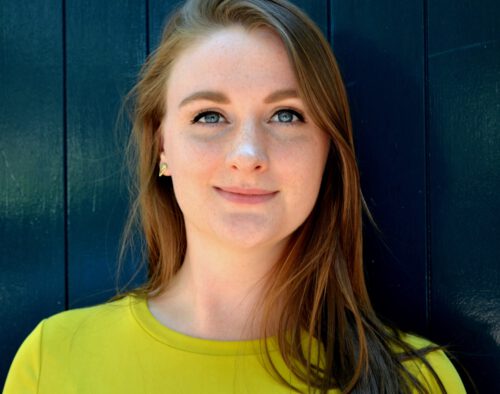 When did you do the IDA master?
2019-2021
How was the IDA Master helpful for what you are doing right now?
The things I learned during the IDA program can be relevant for almost anything. In my opinion, you are not just prepared to work in academia and do research, but the skills can be applied in many areas of expertise. During my clinical internship for my second Master (clinical forensic psychology), I noticed that skills like critical thinking, writing, and forming a substantiated opinion have helped me along very much!
What was your favorite course? And why?
Although it is hard to pick one favorite course, I think I have surprised myself the most with the programming course. During my studies, I believed that I could do some statistics but the rest was way better at it. So, I was a bit afraid of this programming course but in the end the learning curve was very steep and I am still very proud of what I have learned during the course!
What was your favorite moment of the time as an IDA Student?
The freedom to explore your personal interests in an academic environment. In IDA you are taught by excellent teachers, but have so much freedom to select your own topics.
Did you experience stress or pressure in your studies, and if yes how did you deal with it?
Yes, though there is definitely some hindsight bias. Especially the first semester was hard, adjusting to (my own) high expectations and intense lectures with small groups. However, this also contributed the most to my professional confidence. Then, we had 1.5 years of covid measures and studying from home, which was really lonely. I dealt with this by having a strict planning, study from 9 to 5 and no studying in the weekends (if possible).
What can you advise current or future IDA students?
Don't forget to enjoy the possibilities to learn from experts and make your own plans.
What did you do in your international traineeship and how did you like it?
I went to Aarhus University for a 3-week summer course program called "Psychoactive drugs in forensic medicine". Although the course was very biological, hence difficult for me with a psychological background, I had the best time and learned so much!
Are you still in touch with other Alumni Students?
Yes! I try to attend the "IDA stammtisch" drinks regularly, and still collaborate with some alumni!
How did you experience the relationship with your teachers?
This is for me one of the best aspects of IDA, during this Master I felt more like a colleague than a student, which is scary at times but mostly allows you to grow!