Former IDA student Trinh Nguyen wrote her Master thesis under the co-supervision of Dorien Kooij and Nina Kupper and presented the topic at the graduation ceremony on September 24, 2022.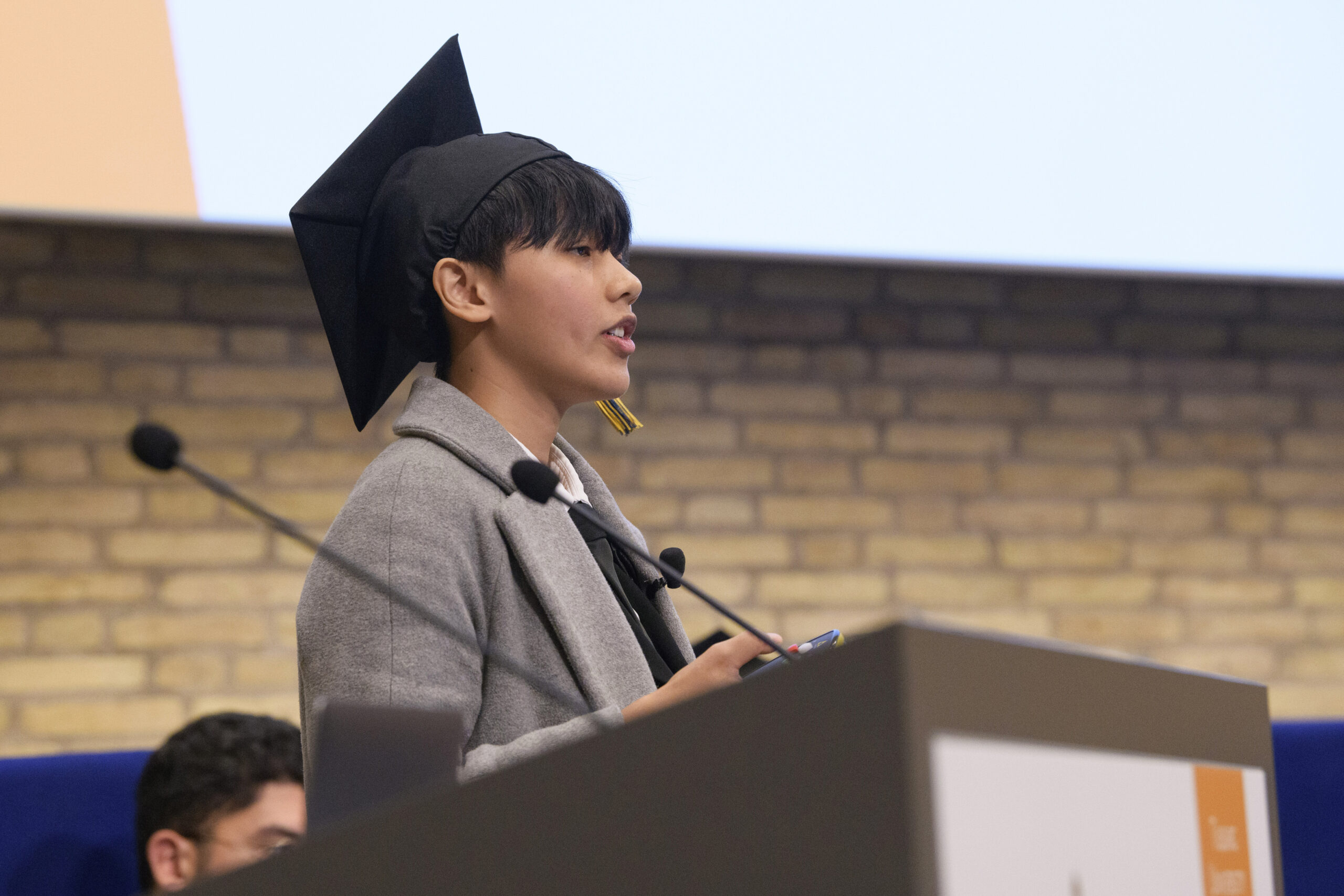 As a response to fast-growing aged populations and COVID-induced recession impacts, research on Sustainable Employability now attracts growing attention. Sustainable Employability (SE) comprises conditions that facilitate people's ability to work until (or beyond) their retirement age. To inform intervention and policies aimed at improving SE, the study investigated the relations between workers' resources and profiles of Sustainable Employability. First, our study explored the multidimensional construct of SE – whether each domain (health, wellbeing, and employability) differentially contributes to SE, therefore characterizes different types of SE. Second, it examines whether personal resources, social support, and HR practices (information, participation, rewards, training) relate to these SE profiles under Hobfoll's (1989) Conservation of Resources framework. With a cross-sectional design, the thesis found four types of employees with differential associations to resources. Employees with uniformly high levels of health, wellbeing, and employability experienced uniformly high levels of resources while those with uniformly low levels of SE indicators experienced the opposite. Compared to the reference group, there was also a subset of employees who reported lower health, yet higher levels of wellbeing and employability. In the end, our study presented a new way to investigate individual differences in SE, which facilitate the tailoring of intervention and meeting employees' specific needs to ensure a longer, healthier, and more sustainable working life.
Keywords: sustainable employability, conservation of resources, latent profile analysis, HR practices, job resources
---
Currently, Trinh is continuing her academic path at Tilburg University as a PhD candidate on Assessing Intellectual, Personal and Civic Learning Gain in Higher Education at Tilburg University Liberal Arts and Sciences department.
Congratulations, Trinh! We wish you the best of luck with your PhD!