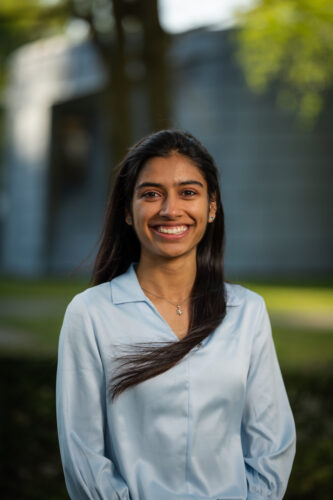 Why did you decide to do the IDA Master?
I was quite interested in applied research, and most masters courses are more focused on theory than research application. Research Masters in IDA seemed to have a perfect balance of theory and research application.
Looking at the program schedule, which course excites you the most and why?
Well, I am most interested in Traineeships and First Year Paper since both gives me an opportunity to apply what we have learnt in all other classes and I get to experience genuine eureka moments when things just start to make sense in my head lifting all that brain fog.
Do you experience stress/pressure in your studies? How do you deal with it?
Yes, the course work is a bit fast paced, so its natural to feel stressed especially around deadlines and exams. On a personal level, my yoga practise helps me stay energized to deal with most of it but on days when it gets even more overwhelming, I like to spend some time off with friends, getting away from screen and spending some quality time with friends helps me a lot.
How can your knowledge from the IDA Master be useful for the real world?
The program helps us be better academicians with attention to detail in methodology, competence in content and emphasis on proper application of knowledge obtained in real world.
Why do you think it is important to study what you study?
For human society to progress ahead, it is important to understand and appreciate the rich diversity in human population.
What is the most fascinating thing you have learned?
I learnt to look at research articles with a much more critical eye. It is fascinating for me to be able to learn to think beyond whats written on paper, understand its implications and find areas of improvement.
What motivates you to keep studying?
I find the program quite challenging till now and the only thing that motivates me is the hope that it would get easier (maybe as I get used to the challenges).
How are you experiencing the relationship with your teachers?
I absolutely admire all my teachers and their passion for their areas of study.