Four sessions on career prospects
In February, right at the beginning of the second semester of the academic year, Yvonne organized four sessions on future potential career opportunities for current IDA students. These sessions were primarily meant for second-year students, who will finish the program upcoming summer, but also of great interest to many first-year students. Speakers with expertise on the respective topic of the session were invited to talk about their experiences in a short presentation and answer the students' questions. All of the sessions were held online on Zoom within an informal setting and offered many insights into the broad variety of career paths one might take after IDA. If you are interested in the specific contents of each session, please feel free to continue reading!
Session 1 – Alumni outside academia
During the first session, two alumni of the IDA program, Ana Rehberger and Arian Sarway, shared their experiences of working outside academia. Ana is currently working as a psychologist and HR consultant at Kadrovska Asistenca in Slovenia and really enjoys her work there! She appreciates the social connections with her coworkers in particular, whom she likes to share her academic knowledge with. Arian is a data trainee at the governmental institution "De Toekomst van Brabant" and has the opportunity to work at different sites throughout the Netherlands during his traineeship. Before finishing the IDA program, he had already dreamed of working for the government and now can finally apply the knowledge he gained during his studies outside academia in order to make a significant impact!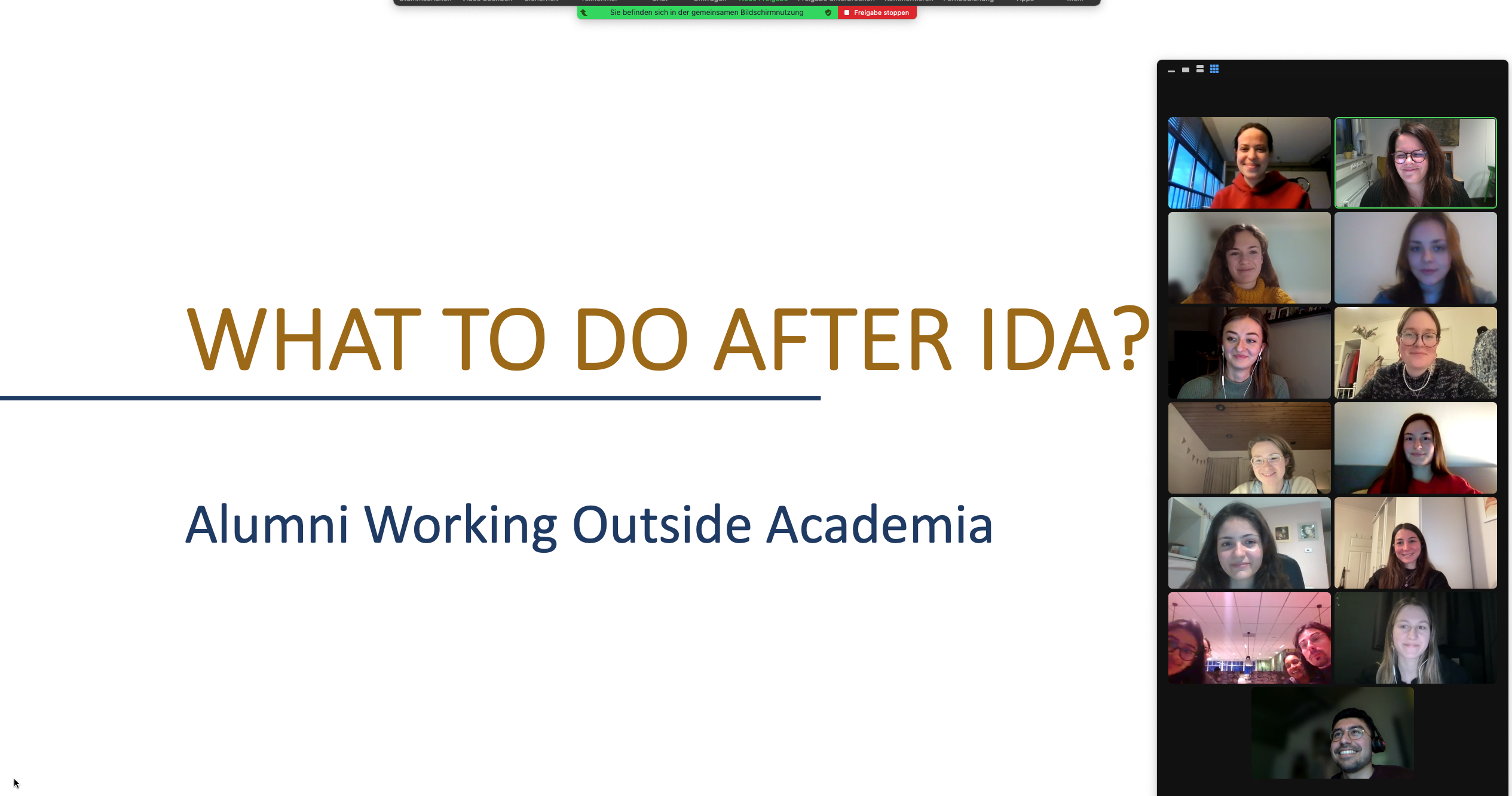 Session 2 – Females in academia/work-life balance
The second session was provided by three female IDA staff members Michèle Nuijten, Karina van de Voorde and Yvonne Brehmer. They presented their professional backgrounds and career pathways with a focus on how they managed to keep a work-life balance while working in academia. All three of them have found their own way of reconciling private with working life. Thus, it was reassuring and also inspiring to hear about their experiences!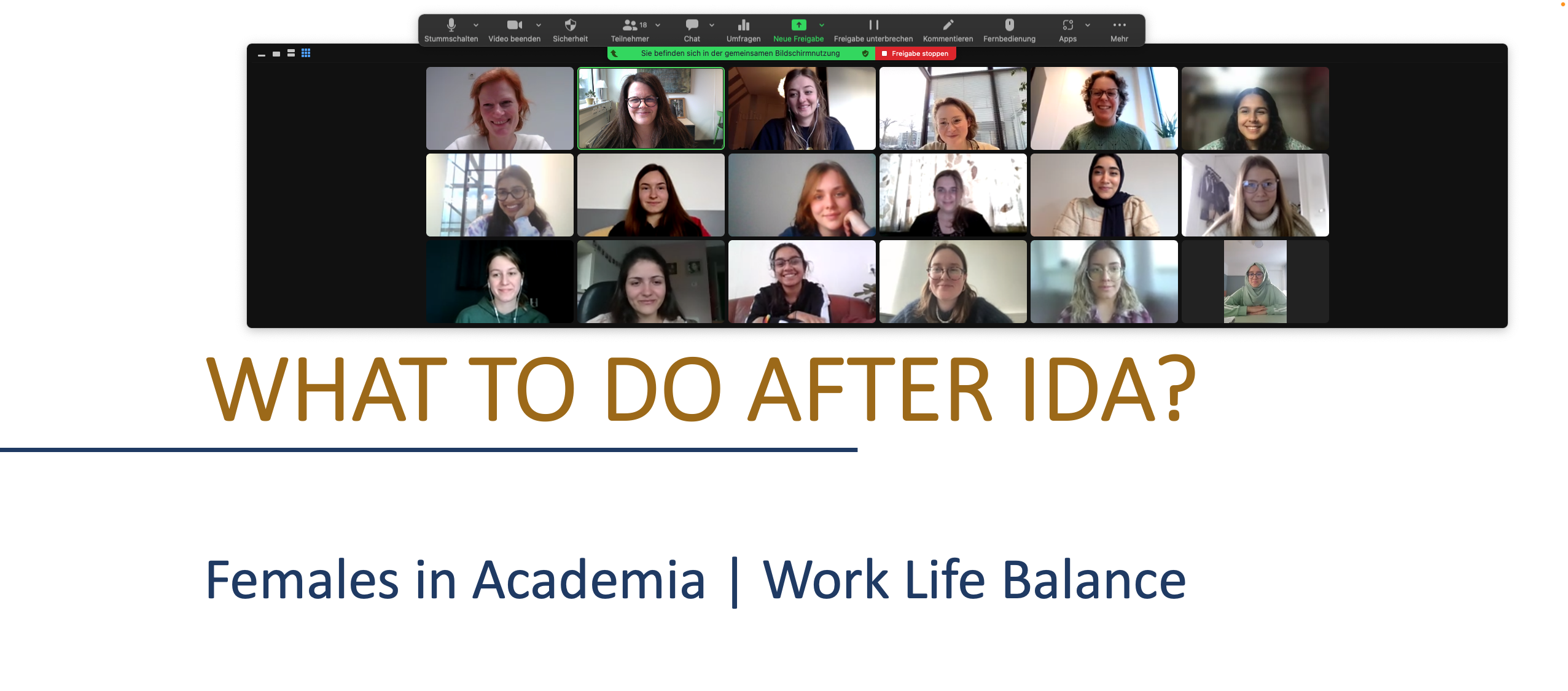 Session 3 – Inside-outside academia
In the third session, Marc van Veldhoven, who is a full professor at the HRS department and Vice Dean for Research, and Wilco Emons, working as assistant professor at the MTO department, told about their journey that led them to work both outside as well as inside academia. They decided to resume their academic work after having been working outside academia for some time and gave insight into a lot of aspects comparing these two work settings.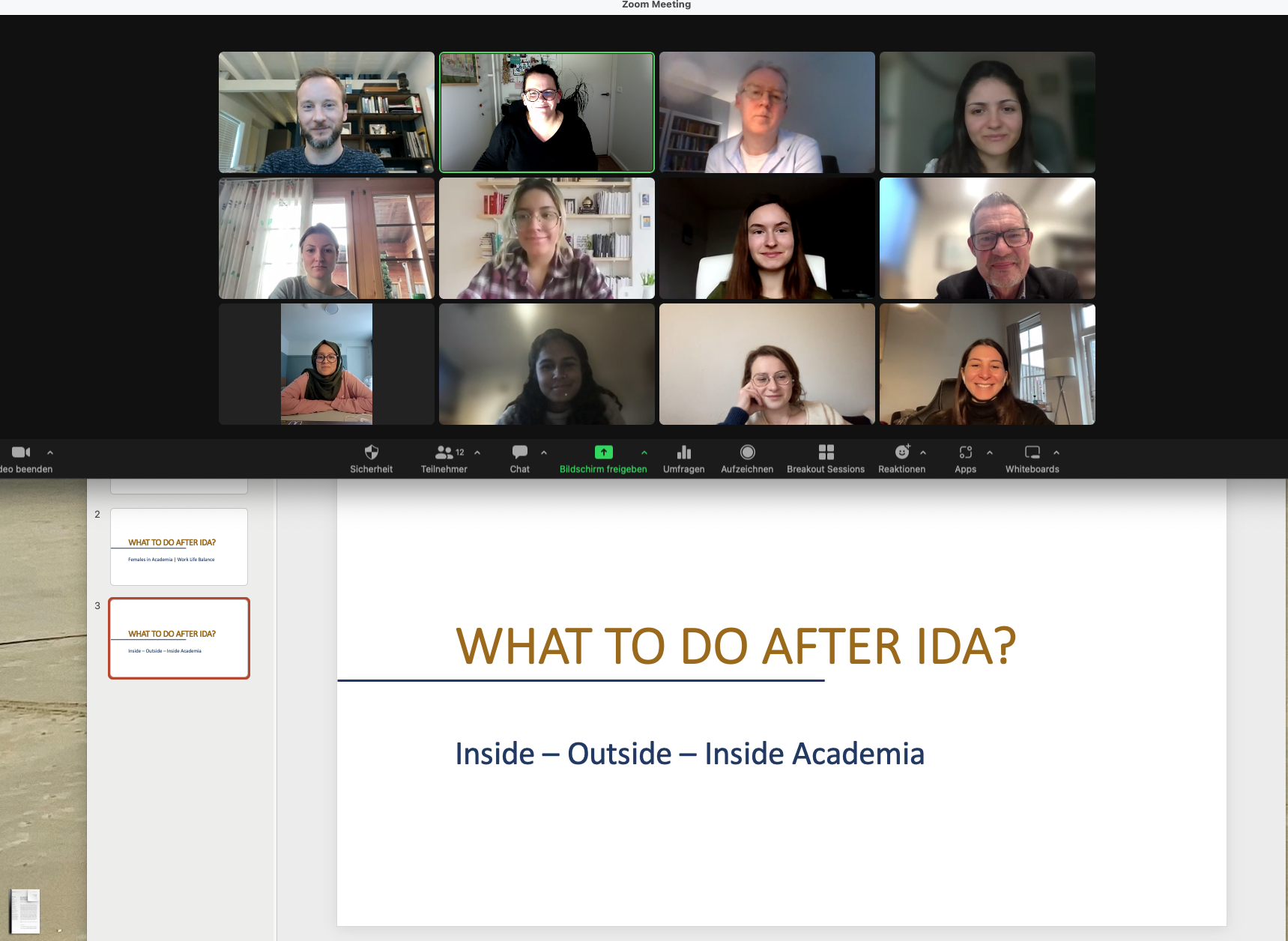 Session 4 – Alumni doing a PhD
The last session of the "What to do after IDA?" series was presented by four alumni who are currently doing a PhD. Thanks to Flavia, Carmen, Iris and Linnéa for sharing the experiences they gained so far with us! We learned that the application process can be quite competitive and straining, but in the end, it is about finding a PhD program that matches your interests as closely as possible and having a good social network definitely helps in this process!