https://www.tilburguniversity.edu/staff/a-hering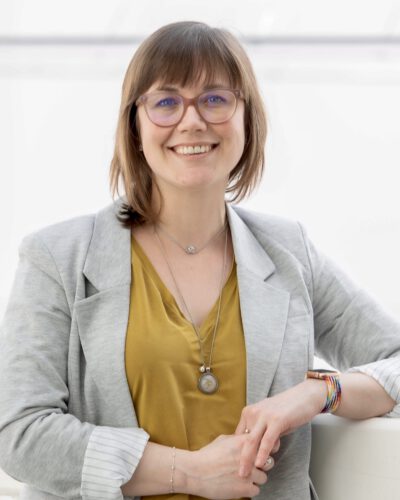 What is your role/position in the IDA program?
Teacher.
How long have you been teaching?
2 years at Tilburg University.
What do you like about teaching?
I enjoy the exchange with students about research and research ideas. I find students' curiosity very motivating. And I like to learn from students too.
What is the reason you became a researcher?
To be honest, I just knew it during the first weeks of my psychology studies. I just had the feeling that doing research in psychology is what I want to do after my studies. I tried different internships in clinics or organizational fields to be sure, but research was the thing that gave me the most joy.
What is the most fascinating about human beings to you?
The human mind and brain. It is so incredibly fascinating how the brain works. If I see the signal of EEG electrodes, it is the best. And I hope that my research contributes at least a little bit to our understanding of the human mind (and especially the human mind of older adults).
Are there times where you doubt researching or university?
Of course, everyone knows good and bad days, and even the things we are most passionate about can be challenging sometimes. But if I think of all the opportunities I have received and the great people, students, colleagues, and collaborators I have met and I can work with, it is all good. 🙂
What makes IDA students unique?
I like the curiosity and the motivation of the IDA students I have worked and am working with. It is so much fun to work on projects together.
If you could change something in the university setting what would you change?
I would probably hope to improve the mensa food. 😉
What advice would you give future IDA students?
Stay curious.
What is a collaborative project that you liked and worked with an IDA student on?
Together with a master student we work on a project to identify the neural correlates of personality in younger and older adults. We use EEG and want to test younger and older adults.
How are you experiencing the teacher-student relationship in the IDA program?
In my experience during a traineeship and with a master project, I always had and have the feeling of a very professional and collaborative working relationship.
If you are not teaching or doing research, what else do you like doing in your personal time?
I love Netflix and co, I admit it. 🙂 I like doing sports and I like going to the cinema in Tilburg, especially Cinecitta.
Is there anything we missed and you would like to share? This can also be something personal e.g. a motto.
Something people usually only realize later, but the study years are special period in everyone's life and I can only recommend to make the most out of it and to enjoy it. 🙂