https://www.tilburguniversity.edu/staff/r-g-olaru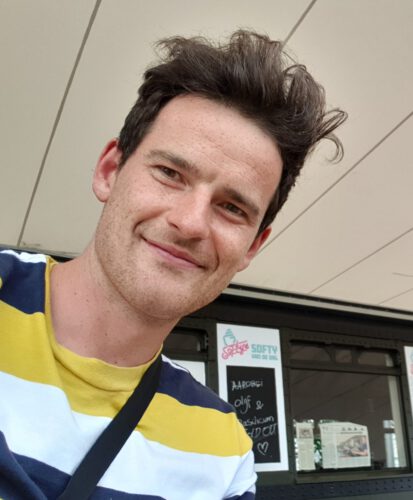 What is your role/position in the IDA program?
Coordinator of Dynamics of Individual Differences and Teacher in Theoretical Models of Interindividual Differences. I also supervise First Year Paper, Master Theses and Traineeships.
How long have you been teaching?
Six years.
What do you like about teaching?
The interaction with students in small courses (like in the ReMa) is very enjoyable. I like it a lot when I see that students become interested or enthusiastic about a topic. I also enjoy trying to find ways to convey complex ideas in an understandable manner.
What is the reason you became a researcher?
The idea of high autonomy and deciding for yourself what you want to work on. I also like working together with other people that share an interest in a topic. Writing in itself can also be fun and I find the idea of being the author of something that lasts really nice.
What is the most fascinating about human beings to you?
Why we behave in the way we do and why we can't stop doing so even if we know that it might not be smart.
Are there times where you doubt researching or university?
Always, I think that the incentive to publish a lot nudges researchers towards low-effort rushed papers instead of more complex ones that would really contribute something new. Not even talking about fraud or researchers degrees of freedom when analysing data / presenting findings.
What makes IDA students unique?
They're a very diverse group of students, which is really great. All of them are enthusiastic about research and understanding human behaviour.
If you could change something in the university setting what would you change?
Maybe restrict the number of papers one is allowed to publish per year? So we would really think about the studies that matter (but then again its also nice to do a "fun" study from time to time). More tenure (track) positions or earlier tenure decisions would also be good for life planning.
What advice would you give future IDA students?
Academia is far from perfect but don't beat yourself up too much about it (just enough to try and make it better yourself).
What is a collaborative project that you liked and worked with an IDA student on?
I just started working with three IDA students, so there is no finished project (its going great so far though).
How are you experiencing the teacher-student relationship in the IDA program?
Very close and non-hierarchical. This is really great!
If you are not teaching or doing research, what else do you like doing in your personal time?
Right now, playing board/video games (a lot). I also like hiking and biking. Pre-covid I really loved to travel! Hope we can do that again soon.