Which course are you teaching?
Part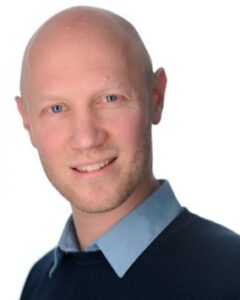 of theoretical models course and the data management and research ethics course
How long have you been teaching?
What has been your favorite moment of teaching?
When students ask questions that delve deeper into what they have learned
What is the reason you became a teacher/researcher?
It is great honour to advance society by acquiring, creating, and sharing knowledge
What is the most fascinating about human beings to you?
Are there times where you doubt researching or university?
When I see sloppy research and universities and researchers fail to act. I am proud to be able to teach IDA students how they can perform research responsibly and hope that they will share the knowledge they've learned with others in their future work.
What is different about IDA students compared to other students (BA, other Master)?
They are clearly above average in terms of openness to experience, intelligence, and conscientiousness
If you could change something in the university setting what would you change?
Promoting better research methods
What advice would you give future IDA students? What is your wish for them?
My hope is that they become excellent scholars who further our understanding of individual differences.
How are you experiencing the teacher-student relationship in the IDA program?
Excellent! great group of students and teachers and a lot of interaction between them.
If you are not teaching or doing research, what else do you like doing in your personal time?
Being a good father to my 4 kids and reading if I get a chance to